AAUW's Mission, Vision and Values
AAUW advances gender equality for women and girls through research, education, and advocacy.
The AAUW vision is equity for all.
AAUW Values: Nonpartisan: Fact-based; Integrity; Inclusion and Intersectionality. A nonpartisan, nonprofit organization, AAUW has more than 170,000 members and supporters across the United States, as well as 1,000 local branches and over 800 college and university partners. Throughout its history, AAUW members have examined and taken positions on the fundamental issues of the day – educational, social, economic, and political. AAUW Greater Naples Branch is one of the most active in the state of Florida, with an engaged membership of over 100 and growing.
---
Presidents' Message
September 2021
OH … THE PLACES WE'LL GO!!!!
On September 15th your Greater Naples Board of Directors, Committee Chairpersons and committee representatives participated in one of two retreats to discuss ideas on Leadership, Equity, Diversity, and Inclusion, to set goals and look toward succession planning for the upcoming year. We are now developing action plans to guide our work.
The commitment, enthusiasm and rich discussion have energized us all and we look forward to sharing the plans with you at our Branch Meeting on November 13th. However, this planning will only succeed if you add your talents and your energy to the many opportunities our Branch has to offer. Please consider offering your leadership, your knowledge, and your time to make this year an active and rewarding one for our Branch.
We are pleased to announce that we are planning a "face-to-face" comeback, with an option for virtual participation as well! We currently plan to hold in-person meetings for up to 30 people at the Collier County Education Foundation with our first meeting scheduled for October 2, 2021 beginning at 9:30 a.m. Additional information regarding safety requirements will be forthcoming in a separate email from us. Additionally, a Zoom link will be sent to each member prior to the meeting.
Our membership has remained vital and active, even in the face of the pandemic and we saw one-third of our membership on our Zoom meetings. Thank you for staying with us throughout the past year and into the current one. We welcome our new members and look forward to providing opportunities for you to meet and connect with our veteran AAUW sisters.
The Social Media Committee has committed a great deal of time and consideration to develop guidelines and processes that will protect our organization and guide best practices for the use of various types of social media. This information will be provided at the October 2nd Branch Meeting. Charmaine Klein has organized a dynamic committee to plan for our 25th year of
the annual STEAM experience for 5th Grade girls. This program is designed to inspire girls to pursue education and careers in science, technology, engineering, the arts, and math. Your participation on this committee is needed, and your experience will be rewarding!! Please contact one of us or Charmaine directly if you are able to assist with this vital project.
On October 14th, Joanne Grady Huskey will be presenting her exciting workshop, "The Third Act for Women," followed by a luncheon at Heritage Bay Golf Lodge. You will be receiving additional information via News Bite. Since there are a limited number of slots remaining, we are asking you to sign up NOW. Please feel free to contact Jacky if you have any questions.
Finally, please be sure to log in to our website. Donna Walker and Laura Candris are to be commended for updating it and it is loaded with current information.
We look forward to seeing you in person or on Zoom on October 2, 2021, for our first Branch Meeting of the new season.
Jacky Territo Karen Dempsey
---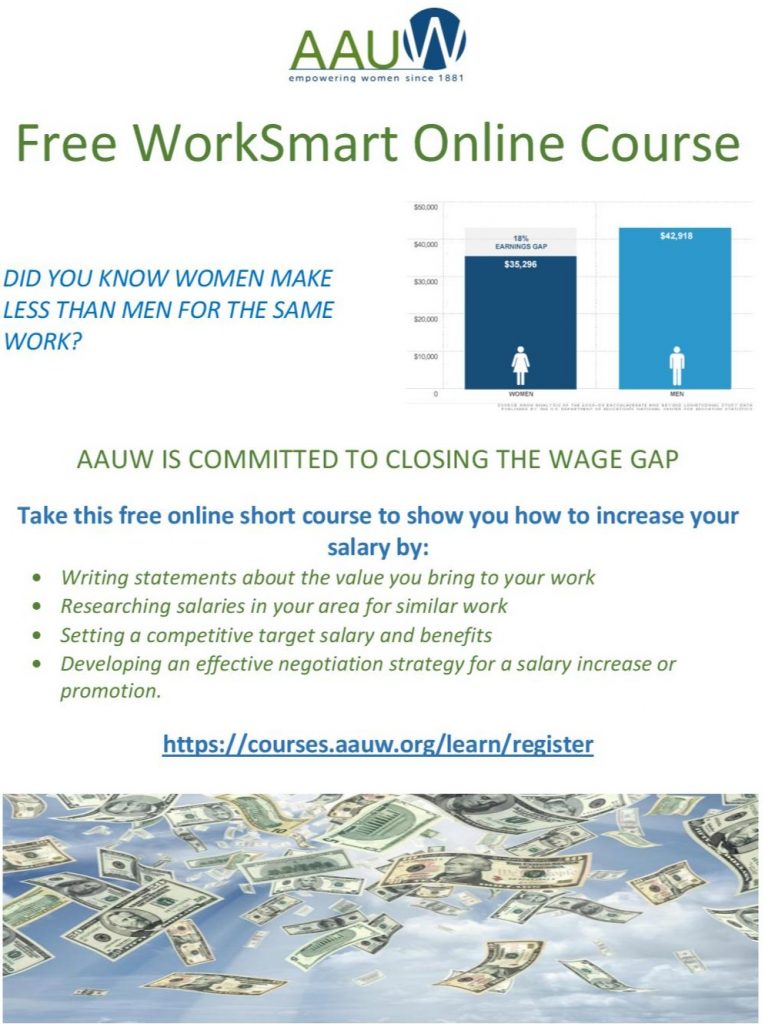 ---
The AAUW Greater Naples Branch and the Greater Naples AAUW Charitable Foundation, Inc. Congratulate the 12 Amazing Local Women Receiving 2021 Scholarship Awards!

Since its creation by the AAUW Greater Naples Branch in 2001, the Greater Naples AAUW Charitable Foundation, Inc. has annually awarded academic scholarships to deserving local women upon the recommendations of the Scholarship Committee. To read about this year's amazing scholarship recipients, click this link:
Scholarship Awards To learn more about the Scholarship Programs, go to the Local Scholarships tab.
Celebrate with Us! Join us in recognizing this year's scholarship recipients and celebrating the community service programs established by the Branch at our November 6 event at the Naples Sailing and Yacht Club and be inspired by Keynote Speaker Barbara Rhodes-Melvin. For more information, click this link: or go to: https://www.eventbrite.com/e/a-celebration-of-20-years-of-advancing-local-women-and-girls-tickets-111423207814
---
2021 STEAM IN A BOX

2021 STEAM In A BOX Program Breaks Records; 195 Girls Served!
Despite the pandemic, the wonderful women of AAUW Greater Naples Branch were determined to produce a 24th annual STEAM program for 5th-grade girls. Though a live conference was not possible as in the past, the STEAM Committee invented a STEAM in a Box program, which provided 144 fifth-grade girls in Collier County Public Schools:
Two STEM project kits to complete at home;
The book, Girls Think of Everything, written and signed by Kathleen Thimmesh, about women scientists and inventors; and
Links to professionally produced videos of local women in STEAM careers.
Click here for more information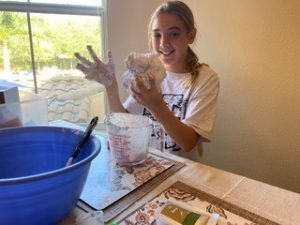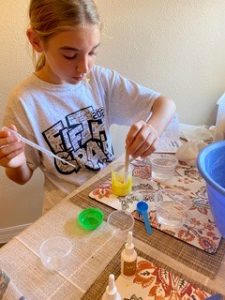 ---
AAUW Greater Naples Branch In The News
2021 Scholarship for a Woman In STEM Field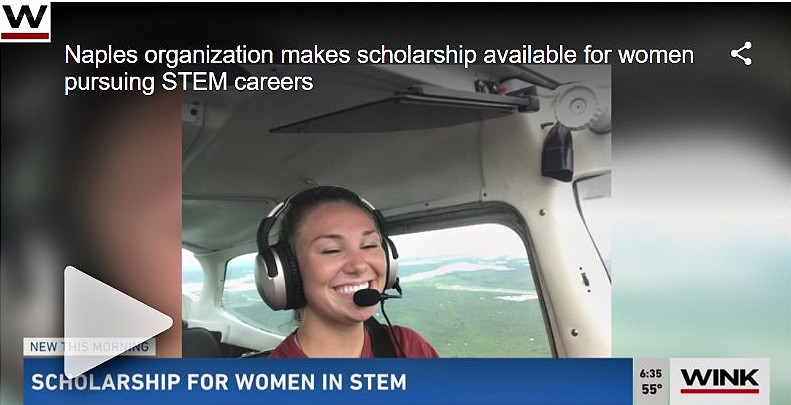 ---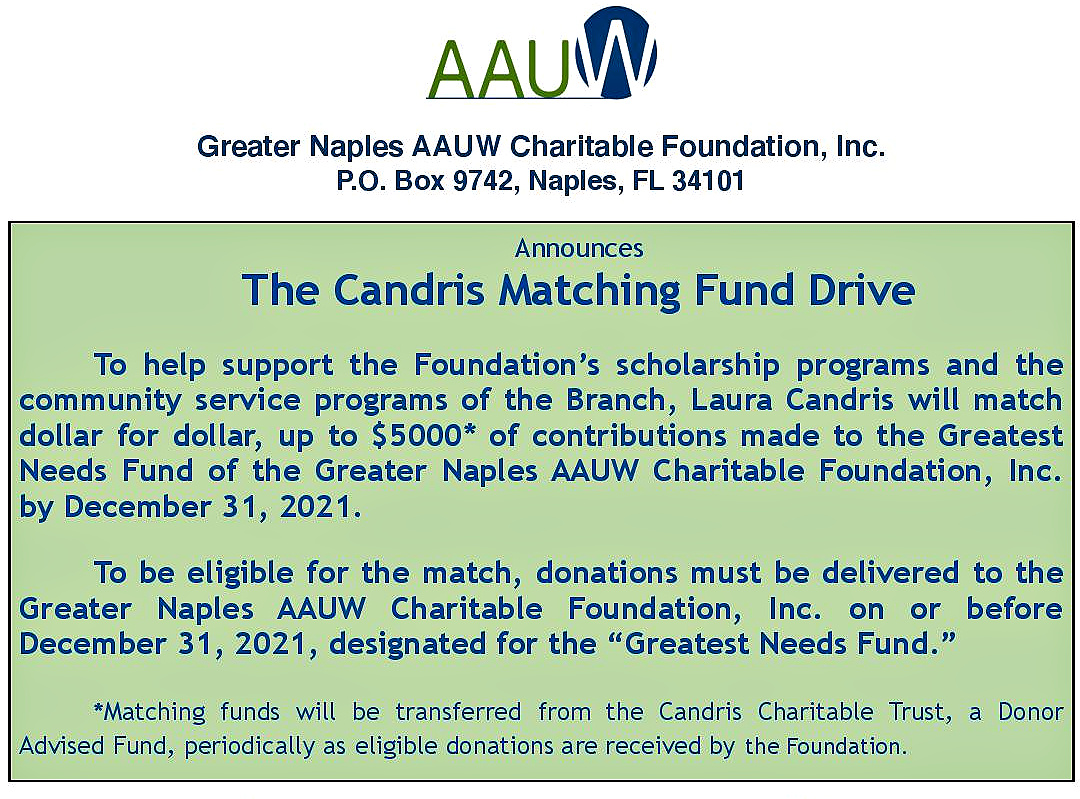 Click here for more information
---