AAUW's Mission, Vision and Values
AAUW advances gender equality for women and girls through research, education, and advocacy.
The AAUW vision is equity for all.
AAUW Values: Nonpartisan: Fact-based; Integrity; Inclusion and Intersectionality. A nonpartisan, nonprofit organization, AAUW has more than 170,000 members and supporters across the United States, as well as 1,000 local branches and over 800 college and university partners. Throughout its history, AAUW members have examined and taken positions on the fundamental issues of the day – educational, social, economic, and political. AAUW Greater Naples Branch is one of the most active in the state of Florida, with an engaged membership of over 100 and growing.
---
April, 2022
Co-Presidents' Message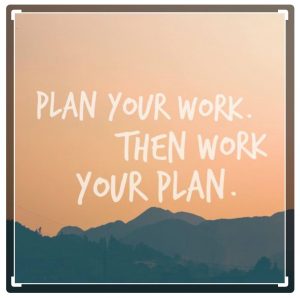 As we look forward to the promise of the next season of the AAUW Greater Naples Branch, we are excited as we anticipate all that lies ahead. The Board of Directors has worked hard this past year to develop goals and action plans which we have shared with you at our monthly meetings. We intend to post these plans on our President's Blog by the end of April. Our members have already begun to work our plan and we know that the 2022-2023 year will be energizing, thought-provoking, encouraging and rewarding.
Given the current pandemic conditions, we believe we will continue to be able to meet in person for our Branch Meetings beginning in October; we plan to have a virtual option for meeting attendance for the upcoming season. Safety protocols will be developed as necessary for the safety of our members.
We are grateful for the success of our programs this past year despite the ongoing challenges of the global pandemic. Our STEAM-in-a-box, led by Charmaine Klein, was a huge success! Our Reading is Fun program is getting ready to start up again in the Fall of 2022!
The refurbished National website (www.aauw.org) is up and running and you can now renew online your membership for the 2022-2023 year. We were excited that our branch achieved our membership goal for the 2021-2022 year and are looking forward to working with all of our members next year. We need YOU and are hopeful that you will renew your membership for next year as soon as possible.
The Branch Board of Directors met for the annual "transition" meeting in early April. The meeting took place at the Collaboratory in Fort Myers. The Collaboratory (formerly known as the Southwest Florida Community Foundation) is committed to bringing Southwest Florida non-profit organizations together to solve all social problems on a stated timeline – they are very ambitious and very inspiring! You may recall that we had a speaker at one of our Branch meetings from the Collaboratory – Leslie Delsis, Senior Philanthropic Advisor. Leslie helped to coordinate our meeting where we met with the President & CEO, Sarah Owen, and Jason Teeters, Nurturing Lead. We discussed our Branch's goals and action plans and hopes for the future of our Branch.
During the transition meeting, we also addressed the ongoing development of the Branch Strategic Plan and will continue to work over the summer to complete it. We will forward information with our draft plan to membership as soon as it is completed. Additionally, the DEI Committee will work over the summer to develop mission-based goals and programming for our Branch.
At the transition meeting, the Board appointed the following people to fill Board positions:
Susan Barley: Bylaws & Policies Chair
Carol Light: Co-director for Public Policy
Karen Dempsey: DEI Chair
We plan to submit our work from the past year to the AAUW National Five Star program before June 30, 2022 and we are currently compiling the documentation. We will keep the membership advised of our progress!
We wish you all a lovely summer and look forward to meeting again in person in the Fall.
Jacky & Karen
---
STEAM Girls Count 2022 A Huge Success!
The AAUW Greater Naples Branch STEAM Girls Count program is designed to inspire girls to pursue education and careers in science, technology, engineering and mathematics and to teach them that the arts are part of, and not apart from STEM.
The 25th annual STEAM Girls Count program under the leadership of Program Chair Charmaine Klein broke new records yet again, with 249 local fifth-grade girls served. 232 fifth-grade girls at Collier County Public Schools ("CCPS") were served, together with 17 more at New Horizons. The girls received two KiwiCo STEM project kits vetted by Judith MacGregor and CCPS, the book, Girls Think of Everything, signed by author Catherine Thimmish, safety goggles, links to eight professional videos of local women in STEAM careers, plus one of a current FGCU student pursuing a STEM degree, biographies of the video presenters, guidelines and feedback forms, and a STEAM Girls Count bookmark, all packed into totes bearing FGCU's 25th-anniversary logo! Some lucky girls also received books written and signed by author Dr. Ellen Prager, Ocean Scientist.
Here are some of the inspiring comments from the girls:
"I learned that science, technology, engineering, art and math are a huge role for jobs and everyday life."
"Don't let people tell you you can't, and follow your dreams."
"I learned to not give up and keep trying."
"Keep trying even when you feel like you're going to run out of STEAM."
"I learned from the book that accidents can turn into great inventions."
"I have learned that everybody can do something great."
"STEAM is more than just a fun day at school. STEAM is something that can help in the real world."
"I got to see women in my community doing awesome things that inspired me."
"I am very glad that I got to participate in this extraordinary program!"
"The experiments were so fun! It had hands on and you could enjoy the final result."
"It was fascinating to read about the inspiring female inventors, especially the younger females who were about my age when they invented something and came up with a creative idea."
"If you make a mistake, something good can come of it!"
"I learned that you can do and think of anything by using STEAM, and that girls can achieve and do anything"
"Girls can do anything anyone can do, don't let people tell you can't, and follow your dreams."
"I learned that girls can do a lot of things. Like engineering, science, arts, math, and tech. This whole experience is so inspirational and wonderful."
"Girls can do whatever they want if they really want it. Girls are just as great as boys and can accomplish the same, gender doesn't matter."
Many thanks to the STEAM 2022 Committee: Charmaine Klein, Nancy Beights, Laura Candris, Susan Coman, Judith MacGregor, Donna Walker, Cathy Hackney, and Pallas Diaz.
We are deeply grateful to our member volunteers and to the generous donors for this program: Recurrent lead donor, Arthrex; Platinum Sponsor Martin Kurtz/Charles Schwab Naples Branch; Gold Sponsor FGCU; and Silver Sponsor Charmaine Klein/Edward Jones. We are gratified to welcome back in-kind donors, Clarion Books (HMH Books & Media/HarperCollins Publishers), Collier County Public Schools, and Susan Mehas & John R. Wood Properties.
Thank you for investing in the futures of local girls!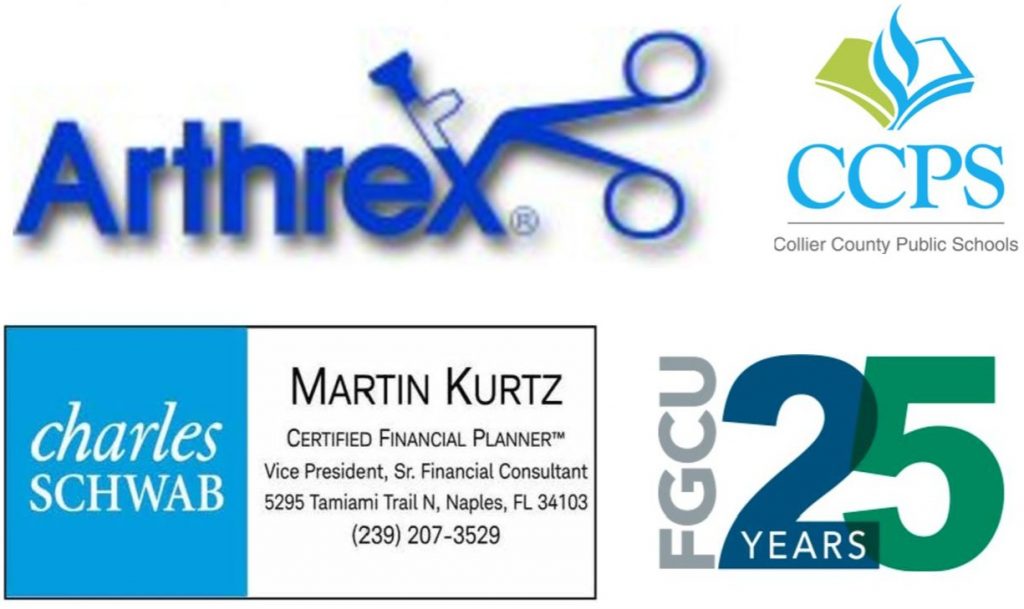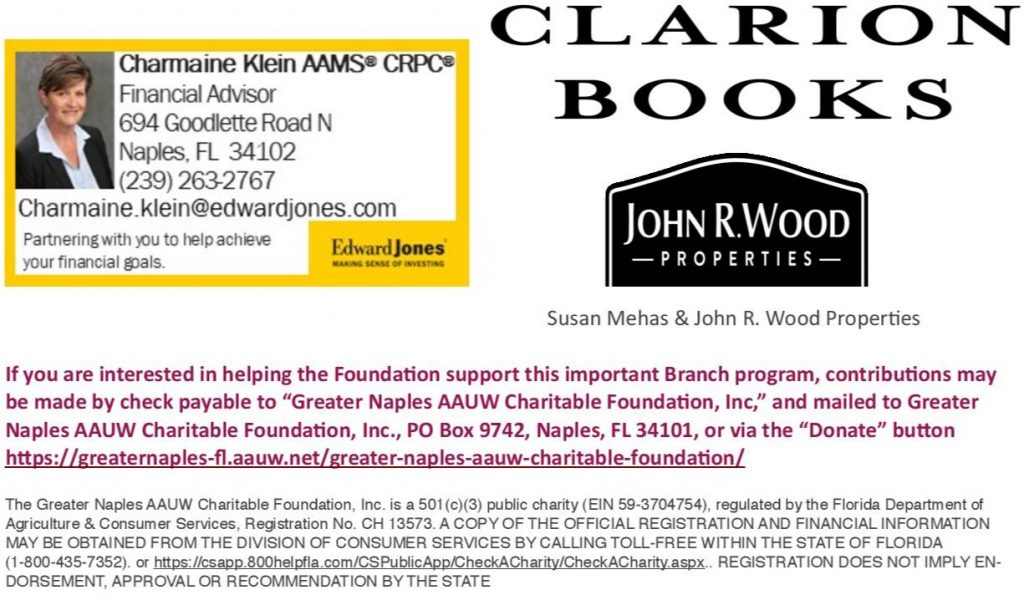 Click here read more
---
AAUW Greater Naples Branch In The News
2021 Scholarship for a Woman In STEM Field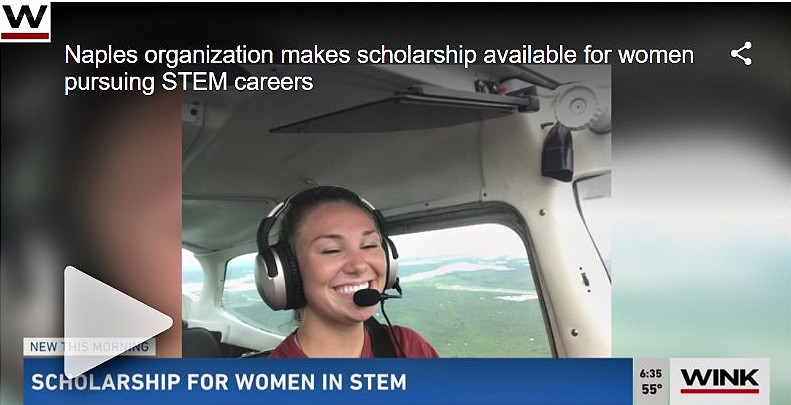 ---