AAUW's Mission, Vision and Values
AAUW advances gender equality for women and girls through research, education, and advocacy.
The AAUW vision is equity for all.
AAUW Values: Nonpartisan: Fact-based; Integrity; Inclusion and Intersectionality. A nonpartisan, nonprofit organization, AAUW has more than 170,000 members and supporters across the United States, as well as 1,000 local branches and over 800 college and university partners. Throughout its history, AAUW members have examined and taken positions on the fundamental issues of the day – educational, social, economic, and political. AAUW Greater Naples Branch is one of the most active in the state of Florida, with an engaged membership of over 100 and growing.
---
PRESIDENT'S MESSAGE
Dear Members,
The sun will come out …… Tomorrow!!! Although we live in the land of sunshine and blue skies, the cloud of Covid-19 has loomed largely over us for the past twelve months. Yet, with the promise of vaccines being realized and the hope that we will be able to resume some "normalcy" in our lives, we are hopeful!!
So, too, we are seeing the progress of our efforts in the activities of our AAUW Greater Naples Branch. The monthly Zoom Branch meetings are well attended with about 30% of our members attending. And plenty of room for many more!!! Our final meeting of this year is scheduled for March 6th and will be held via Zoom. Please let one of us know if you need any help accessing the link (included in this newsletter) as we would like as many members to attend as possible.
Click here for full message
---

Click here to register
---
2021 STEAM IN A BOX

2021 STEAM In A BOX Program Breaks Records; 195 Girls Served!
Despite the pandemic, the wonderful women of AAUW Greater Naples Branch were determined to produce a 24th annual STEAM program for 5th-grade girls. Though a live conference was not possible as in the past, the STEAM Committee invented a STEAM in a Box program, which provided 144 fifth-grade girls in Collier County Public Schools:
Two STEM project kits to complete at home;
The book, Girls Think of Everything, written and signed by Kathleen Thimmesh, about women scientists and inventors; and
Links to professionally produced videos of local women in STEAM careers.
Click here for more information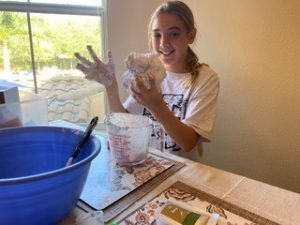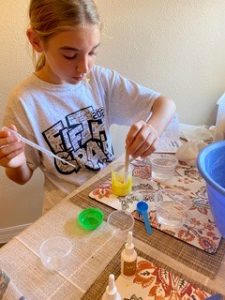 ---
AAUW Greater Naples Branch In The News
2021 Scholarship for a Woman In STEM Field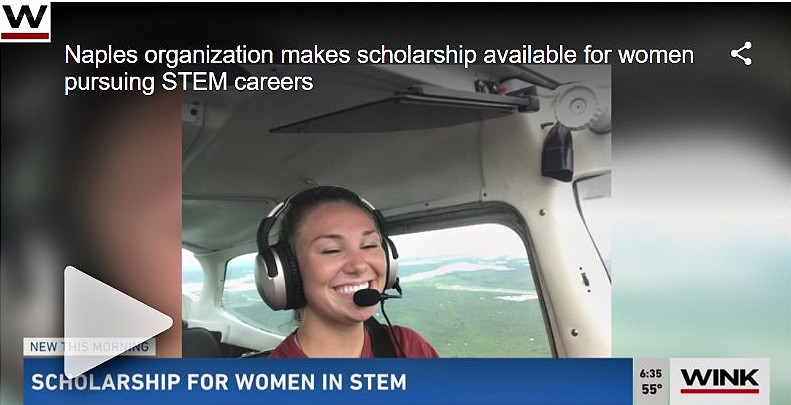 ---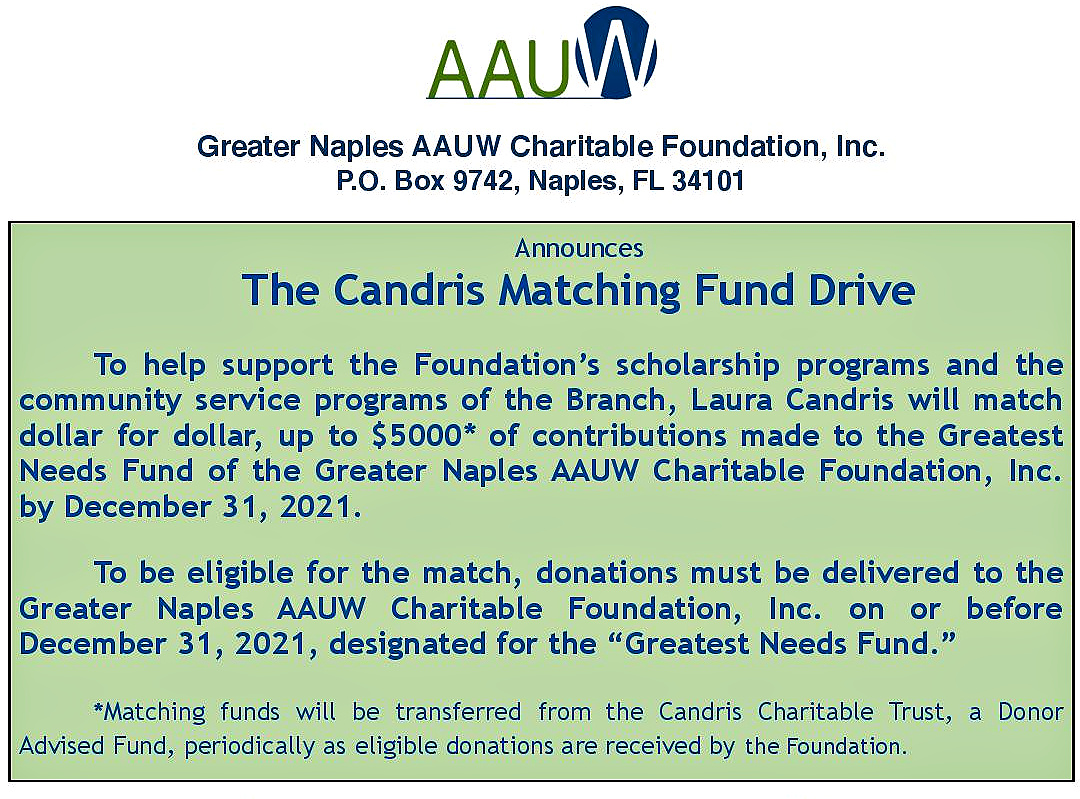 Click here for more information
---