Program Committee: Julie Olander (Vice President of Programs)
This position develops Branch meeting programs and Tours & Talks events. The Vice President chairs the program committee. Tours and Talks are social events that provide an opportunity for members and their non-member friends to get together for a visit to interesting places in and around Naples while helping to raise Branch operating funds. It may be a discussion group, museum tour, lecture, boat ride, or a walk in a garden – all of Florida is our stage. Each event has a small registration fee.
Finance Committee: Mary Schell (Director for Finance)
This committee maintains all financial records, prepares the annual budget, and recommends financial strategies for approval by both the board and the membership. The Financial Director appoints a Financial Review committee that completes the review by August 31. The Finance Director is assisted by Treasurer, Susan Barley, who manages dues collection. Susan prepares the spreadsheet for the financial report at the end of each month.
DEI Committee: Karen Dempsey (Diversity Officer)
The Diversity, Equity and Inclusion (DEI) Committee is a newly formed committee (2022-2023) supporting our branch commitment to DEI, a stated priority of AAUW National. Working with our Branch Board and Branch Committee chairs, the DEI committee will develop a diversity and inclusion plan at the start of every season that is responsive to the current needs of our branch. The plan will include specific programming to increase branch and community understanding of diversity, equity and inclusion issues. Our preliminary action plan for 2022-2023 can be found here.
Membership Committee: Elaine Wade (Director for Membership)
The Membership Committee is responsible for recruitment, retention, and orientation of branch members and for hospitality at branch meetings, as well as for social events welcoming new and prospective members. A membership directory is maintained by the Database Managers in the password-protected section of the website. Membership Committee members are:
New Member Liaison: Bonnie Butcheri
Sunshine Secretary: Mary Uhl
Honorary Life Member Liaison: Susan Becker
Membership Development: Chris Basler
Cocktails and Convos: Susan Becker
Member Retention and Branch Meeting Registration/ Greeting /Welcome:
Laura Candris, Mary Uhl, Elaine Wade
Meeting Ambassadors: Susan Becker, Nancy Beights, Ann Hudon
50/50 Raffle: Committee
Communications Committee: Lynne Romito (Director for Communications)
The committee is responsible for branch communications, including the following:
Gulf Breeze & News Bites Editor: Maryanna Crawford
The Gulf Breeze is a monthly publication sent via email from November through
April informing members of the AAUW activities and positions. News Bites is a smaller communication bulletin sent via email, as needed.
Web Page Editor: Karen Dempsey Web Page Manager: Nancy Chism
Updating and maintaining the AAUW Greater Naples Branch Website is an ongoing process. The Web Page Editor and Manager accept updates from the Communications Director and apply these updates to the website, Facebook , Instagram, YouTube and all applicable media accounts and the Branch calendar.
Database Managers/Constant Contact: Carol Siwinski/Linda Gloner
Website Calendar of Events: Carol Siwinski
Press Releases and Publications: Ruth Anderson-Zebre
This position is responsible for promoting the Greater Naples Branch of the AAUW to various media outlets including distributing monthly releases announcing branch meetings and speakers as well as press releases regarding activities and events.
Bylaws Committee: Susan Barley (Bylaws/Policy Chair)
This committee interprets GNB bylaws and policies and when necessary, recommends revisions to the board and the membership.
Nominating Committee: Karen Dempsey (Past President)
The Past President chairs the Nominating Committee to solicit nominees for elected branch officers. The Committee is composed of at least two Branch members appointed at or before the November meeting.
Public Policy and Legal Advocacy Committees: Carol Light & Janet Welch, Co-Directors for Public Policy
The public policy co-chairs advocate for AAUW's public policy program and represent AAUW's public policy priorities to policymakers, elected and appointed officials, AAUW members, the public, and the media. They also lead AAUW voter education and turnout campaigns for the branch.
Public Policy Responsibilities to the Branch
As branch public policy co-chairs, one will be a member of the branch board of directors and both may serve on other committees as assigned.
Public Policy Responsibilities to the State
Maintain regular contact with state public policy chair and report on efforts
Share successful advocacy strategies with your state public policy chair and other branches
Public Policy Members
AAUW's policy work connects and rallies advocates at the local, state, national, and global levels to advance our work to empower women and girls. With the member endorsed Public Policy Priorities as our guide, AAUW uses advocacy and grassroots efforts to push forward policies that break through educational and economic barriers for women.
Legal Advocacy Fund (LAF)
AAUW's Legal Advocacy Fund works to challenge sex discrimination in higher education and the workplace. LAF Express informs state and branch members about the latest news, deadlines, and programming resources related to our work in the courtroom. Its resources range from community outreach programs to backing of major cases. For detailed information, go to https://www.aauw.org/resources/legal/laf/
---
Community Service Program Committees
Scholarship Committee Chair: Jeannine Stetson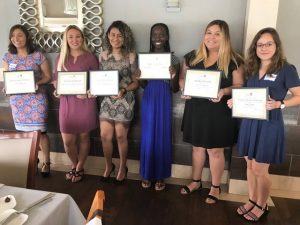 The Scholarship Committee:
• Promotes the availability of academic scholarships offered by the
Greater Naples AAUW Charitable
Foundation, Inc. to women who reside in Collier or southern Lee
County and are seeking an associate's, bachelor's or master's
degree at an accredited college or
university;
• Evaluates applications for available
scholarship awards under the criteria adopted by the Foundation's
Board of Directors; and
• Recommends scholarship recipients to the Foundation Board of Directors
For more information about the Scholarship programs, click on the Scholarships tab.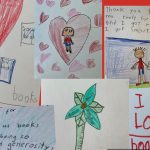 AAUW Greater Naples Branch Janet Martin Welch Reading Is Fun! Chair: Judy Blackburn
Reading is Fun! is a branch program that works to build a child's interest in reading. This program entails a presentation to the children and distribution of librarian-selected books at selected high-needs Collier County public elementary schools where a large percentage of each student body is on the subsidized lunch program. Most of the children do not have books in their homes. The gift books are distributed by Branch volunteers.The program is unique in that the children choose their own book from dozens, if not hundreds, of titles.
About Janet Martin Welch:
Janet Martin Welch, loving wife, sister, friend, mother and grandmother, passed away on January 4th at age 77. Born in 1945 to Lowell and Bella Martin in Chicago, she grew up in Metuchen, NJ and met her husband, Bill, at the New Jersey Shore.
Janet and Bill were married in 1967 and spent 55 years as deeply in love as when they first met as teenagers at the beach. Janet is survived by Bill, her children Dana and Scott, three grandchildren: Hayden, Lowell and Asha and her brother, Jeff.
Janet graduated magna cum laude from Bucknell University, and earned her Masters' of Library Science from Rutgers University. She maintained dear school friendships throughout her life.
After Bucknell, Janet was a school librarian, worked at SUNY Albany, North Country Community College and teamed up with her father on library studies around the country.
For nearly 20 years, she was Director of The Rochester Regional Library Council, and Janet served in multiple leadership positions at university, public, school, and corporate libraries.
Always a forward thinker, Janet was an early advocate of information technology in libraries. Before most had the internet in their homes, Janet partnered with the Bill and Melinda Gates Foundation, Senator Hillary Clinton and many others to put computers with free internet access into New York libraries.
Janet was appointed as New York's State Librarian in 1996 where she served until her retirement in 2008. She was the first woman to serve as State Librarian in the 200 year history of the library. Famously, Janet had her official portrait hung directly across from Melvil Dewey, inventor of the Dewey Decimal System and a legendary chauvinist. She wanted Dewey's portrait to forever face the woman that eventually replaced him.
Following the events of September 11, 2001, Jan oversaw efforts to collect and preserve artifacts from the World Trade Center at the New York State Museum. Other accomplishments during her tenure included a major renovation of the Research Library, enhancements to the Talking Book and Braille Library, and important additions to the State Library's collections.
Janet's accolades include the American Library Association Award for Nationwide Library Legislative Success and Improvement of Library Services for the American People, and NYLA President's Award for development and leadership of the nationwide Public Awareness of Libraries Campaign. In June 2005 she was honored by the American Library Association for her outstanding work in supporting and strengthening library services in New York State.
She didn't slow down in retirement, traveling to dozens of countries with Bill on adventures around the world. A relentless activist, Janet volunteered as a literacy tutor for local schools in Naples, was an active member of the American Association of University Women and fought for issues that she was passionate about, most notably women's rights.
Janet will be remembered not only for her many professional accomplishments, but for her deep friendships and generosity. Whether in Rochester, Richmond or Naples, her door was always open and her home filled with warmth. She will be dearly missed. In lieu of flowers, please consider a donation to the AAUW fund in her honor or to your local library.
As per Janet's wishes, services were private.
The Greater Naples AAUW Charitable Foundation
P.O. Box 9742
Naples, FL 34101
Attn. Janet Martin Welch Reading Is Fun! Sustaining Fund
AAUW StartSmart: Chair Judith MacGregor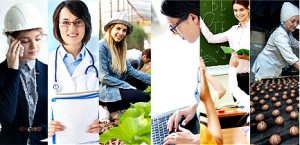 AAUW StartSmart is a workshop program designed to help close the continuing gender wage gap by providing women with skills to negotiate their salary and benefits package. Branch members are trained by AAUW to facilitate the workshops and they organize and conduct them.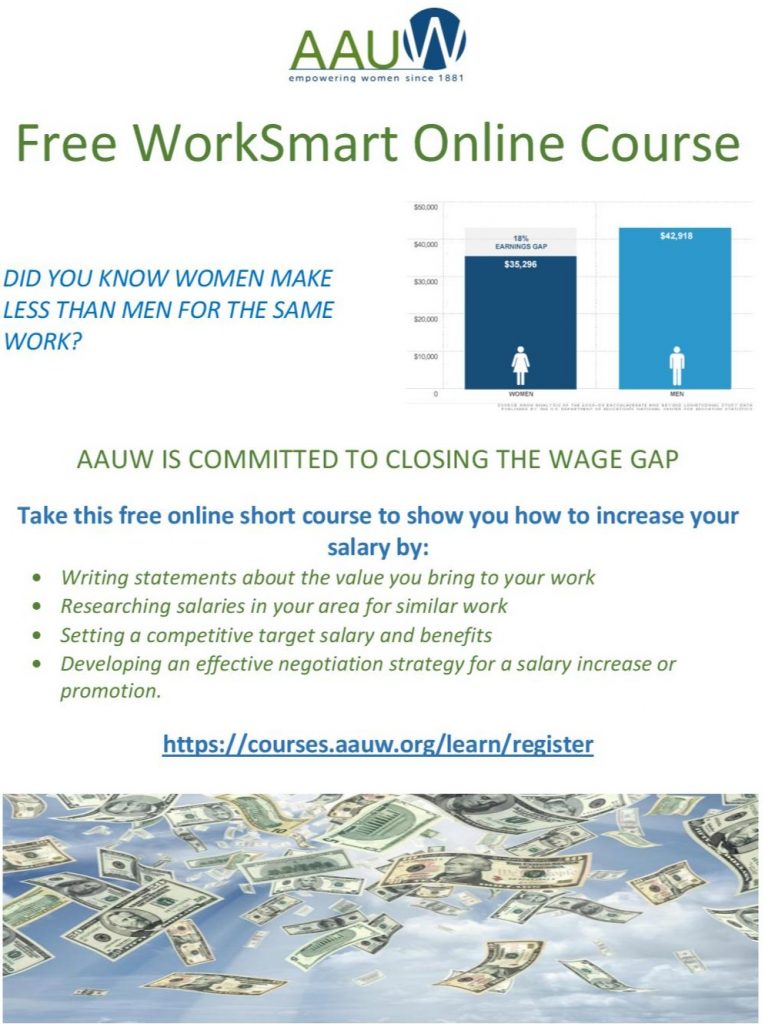 STEAM Girls Count Program for 5th Grade Girls: Chair Charmaine Klein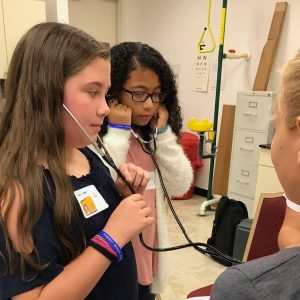 This branch program is designed to inspire the interest of girls at a formative age in science, technology, engineering, arts, and mathematics. The 2023 Steam program offered 250 fifth-grade girls in Collier County Public Schools and at New Horizons two STEM project kits/experiments to complete at home, the book, Girls Think of Everything, written and signed by Catherine Thimmesh, about women scientists and in-ventors, links to videos of local women in STEAM careers, and more!. For more information, go to the STEAM page:
https://greaternaplesfl.aauw.net/steam/
AAUW Florida TechTrek: Open
The branch supports the AAUW Florida Tech Trek summer camps for girls entering the 8th grade. This exciting week-long residential or virtual summer camp focuses on science, technology, engineering, and math (STEM). During the week, girls attend a daily technology or science core class, perform hands-on activities throughout the day, attend a field trip to a STEM learning environment, and are exposed to female STEM role models. Since 1988, AAUW has helped change girls' lives through TECH TREK. For many girls, the week-long camp provides
the spark that ignites their curiosity in STEM and places them on a path toward success.